SHE'S ROYAL SUGAR SCRUB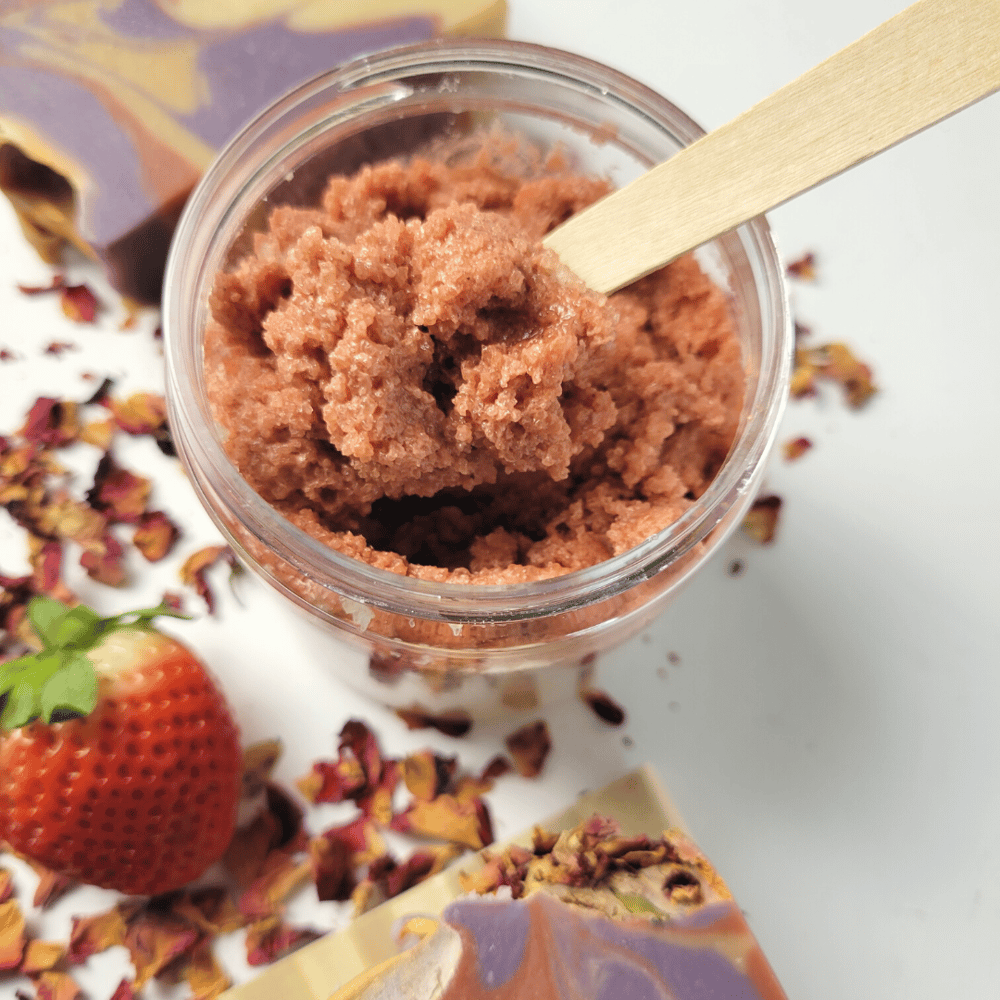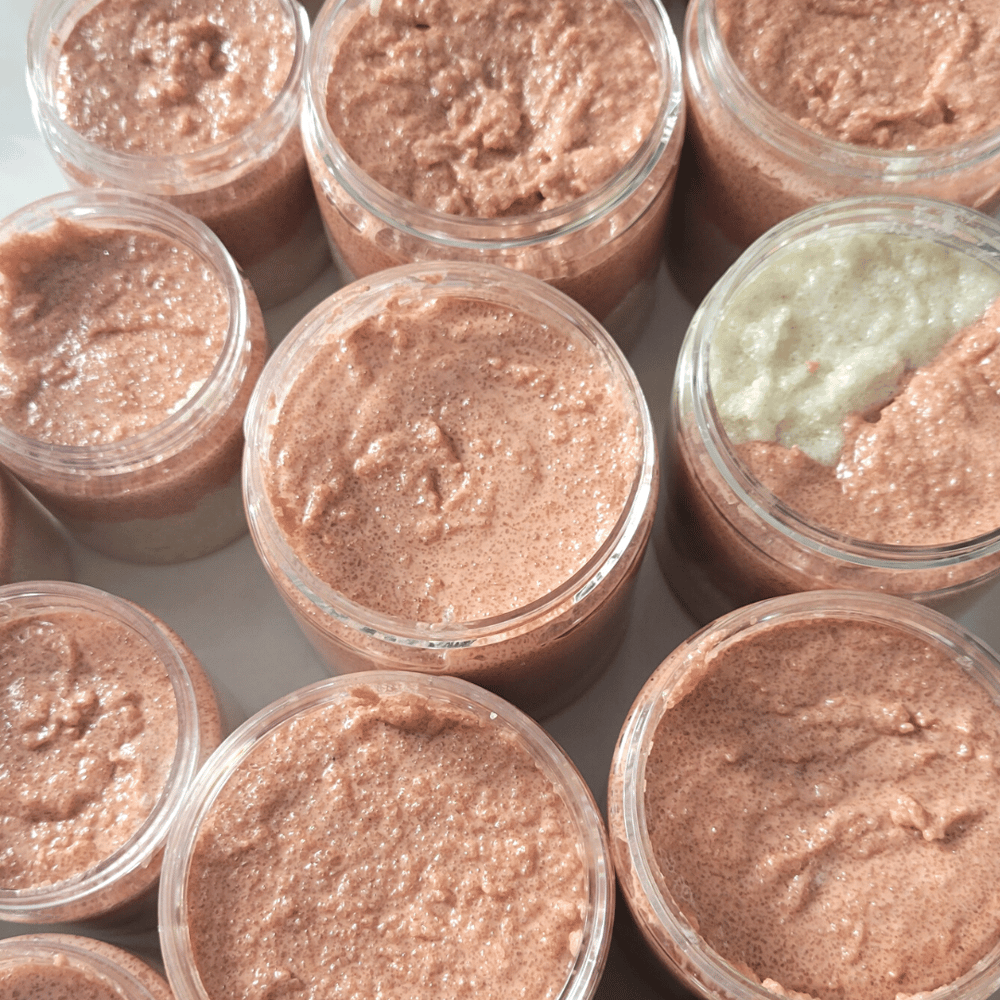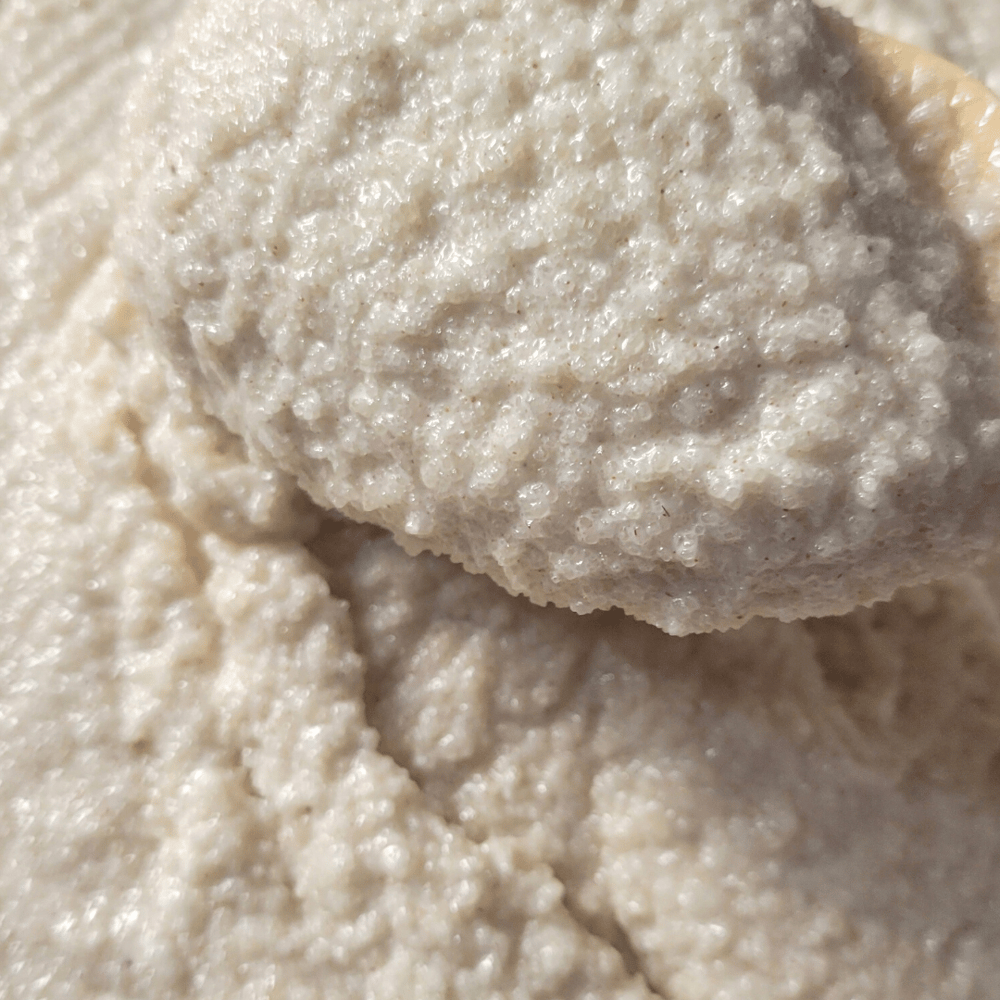 SHE'S ROYAL sugar scrub is an emulsifying sugar scrub to gently exfoliate your skin. It's both cleansing and moisturizing, with ingredients such as rose clay, organic sugar cane, and avocado oil. It has a delicious scent of berries, vanilla, and sugar.
This emulsified sugar scrub creates a lotion-like texture while lightly exfoliating your skin.
Available in 4.3 oz and 8.5 oz
HOW TO USE
Simply take the desired amount of whipped soap in the palms of your hands and massage it over wet skin to create a foamy, scrubby lather. Rinse and pat dry. Enjoy your freshly polished & clean skin.
Ingredients: Organic Cane Sugar, Safflower Oil, Shea Butter, Emulsifying Wax, Sunflower Oil, Avocado Oil, Stearic Acid, Beeswax, Fragrance, Preservative, Rose Clay, Rosehip Powder, Mica.