DREAM LOVE BAR SOAP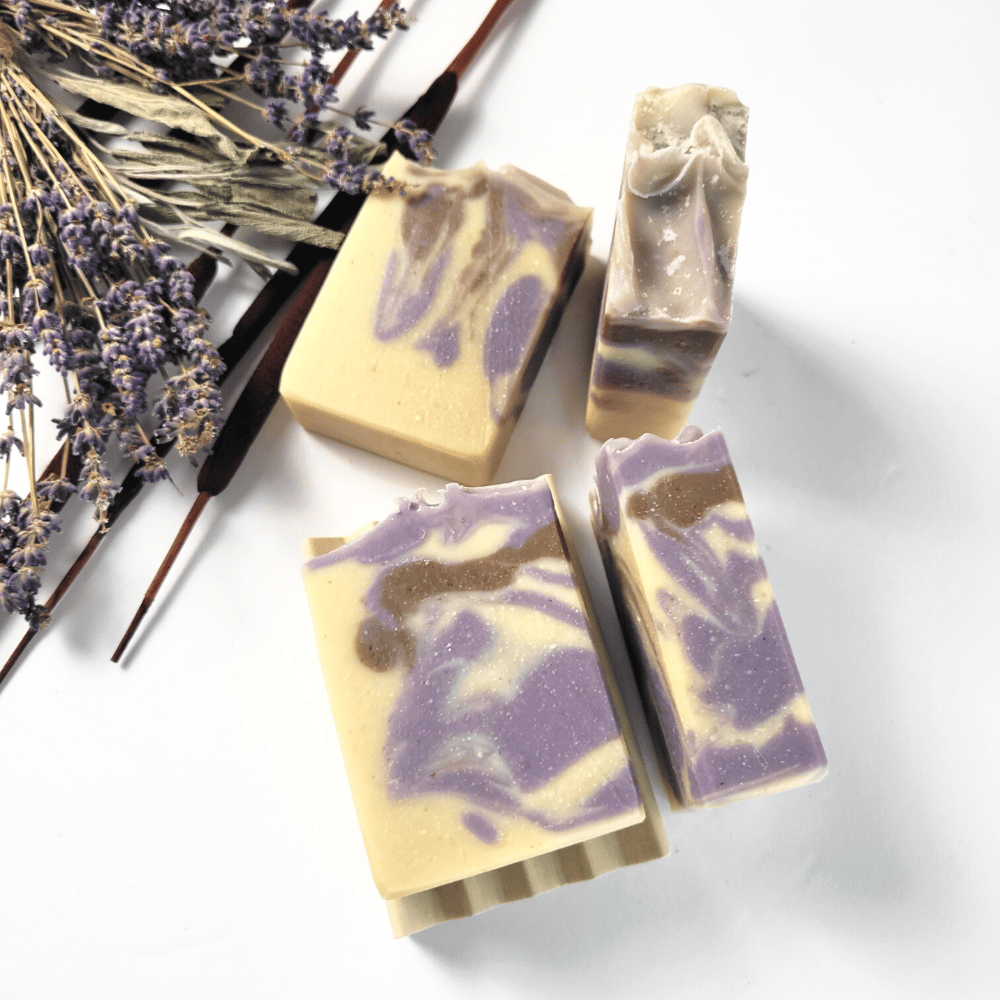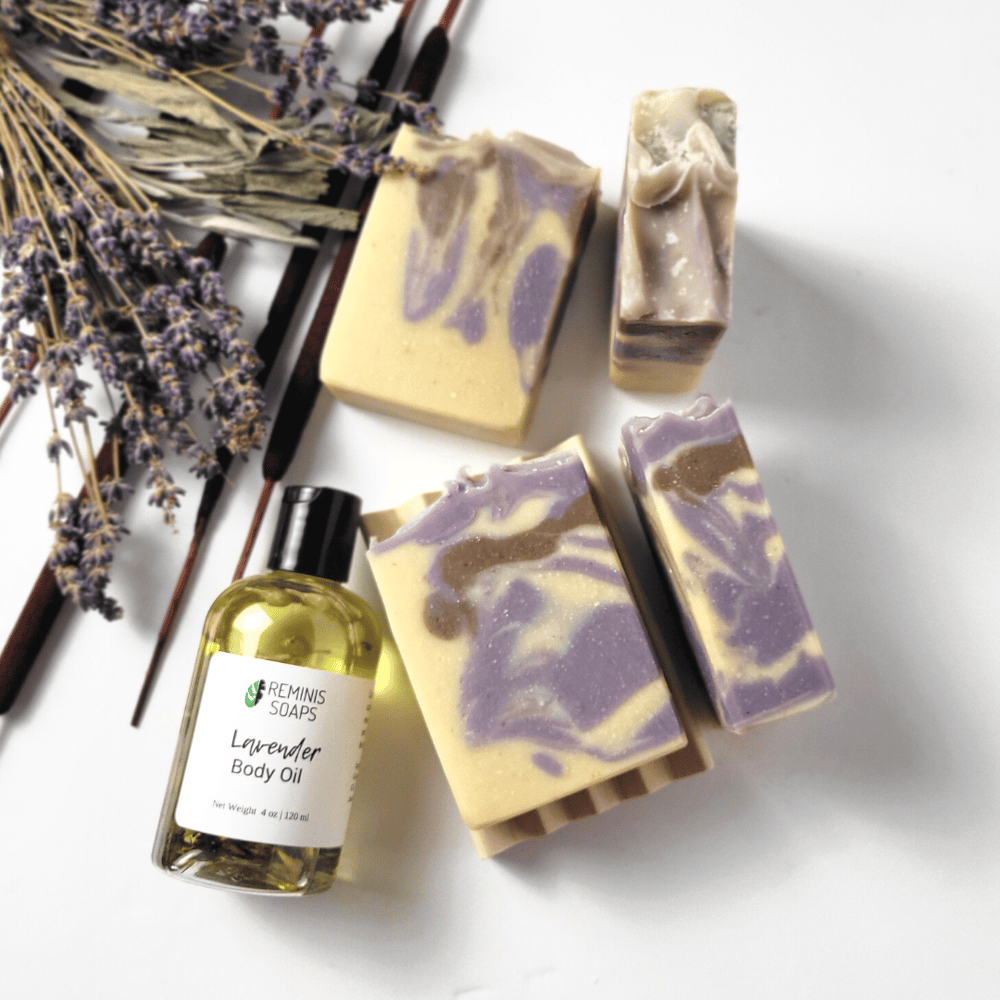 DREAM LOVE bar soap is an earthy and soothing blend of lavender and patchouli essential oils for a warm and relaxing shower experience. Made with shea butter, hemp seed oil, goat milk, and essential oils for a creamy luxurious lather.
This soap is cleansing and gentle on the skin, with a rich, lotion-like lather, free of sulfates, parabens, and phthalate. It is approximately 5 oz in weight. Due to the handmade nature of this soap, the sizes, weights, and or colors will be slightly varied for each soap.
SOAP CARE
To make your handcrafted bar soap last longer. Keep it dry between uses. Use a well-draining soap dish. Keep out of the sun and direct streams of water.
INGREDIENTS
Olive Oil, Coconut Oil, Palm Oil, Distilled Water, Sodium Hydroxide, Castor Oil, Hemp Seed Oil, Shea Butter, Goat Milk, Lavender Essential Oil, Patchouli Essential Oil, Kaolin Clay, Frankincense Essential Oil, Grounded Oats, Mica