Welcome to Reminis Soaps! Home of handcrafted soaps and candles with fragrances reminiscent of the Caribbean. We hope you will join us in this journey, and take a walk down memory lane or on the vacation you always dream of.
Our Soaps
For our soaps, we use only the finest essential oils, skin-safe phlalate-free fragrance oils, natural colorants from plants, herbs, clays, and pure skin-loving vegetable oils, butters, skin safe colorants and oxides. There are no pre-made bases, fillers, detergents, or preservatives in our soaps. Each soap is handcrafted using the cold process method, hand cut, and hand packaged i.e individually wrapped or boxed and labeled. Now made in Georgia, small batched and cured for 4 to 6 weeks. Please allow for slight variations in color, design and weight since no two soaps are alike. Some may have small imperfections such as cracks and small holes from air bubbles. Please read the ingredient list carefully before purchasing if you have specific sensitivities and/or allergies. Always test new products on small area of skin. If irritation, redness or discomfort occurs, discontinue use and consult a licensed healthcare practitioner.
Our Candles
For our candles, we use 100% soy wax for an eco-friendly, clean burn and lead free cotton wicks. They are petroleum-free, paraben-free and phthalate free.
About the Maker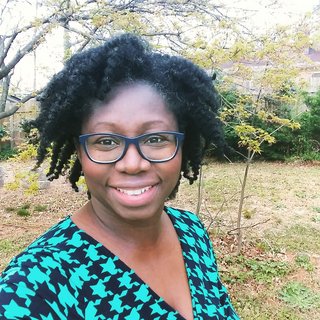 My name is Stacey and I'm face behind the Reminis Soaps. I was born and raised in Guyana and migrated to the US after attending high school there. I'm married and have two children. I really love creating things with my hands. I have done cake decorating, acylic painting, crocheting, gardening and bespoke sewing just to name a few. I love reggae and soca music. I hate going shopping, but I can spend hours in a fabric or craft store...lol. I began soap making in 2016, because I wanted a soap that would handle my oily skin and relieve the extreme itchiness on my arms and legs after each shower. After much research, soaps made with natural ingredients such as plant-based oils and butters were the perfect solution. If you have any questions, feel free to contact us. We'd love to hear from you! We hope you love our soaps, candles and other products as much as we love creating them.
Thank you for shopping at Reminis Soaps!
Stacey A.