JOURNEYS BAR SOAP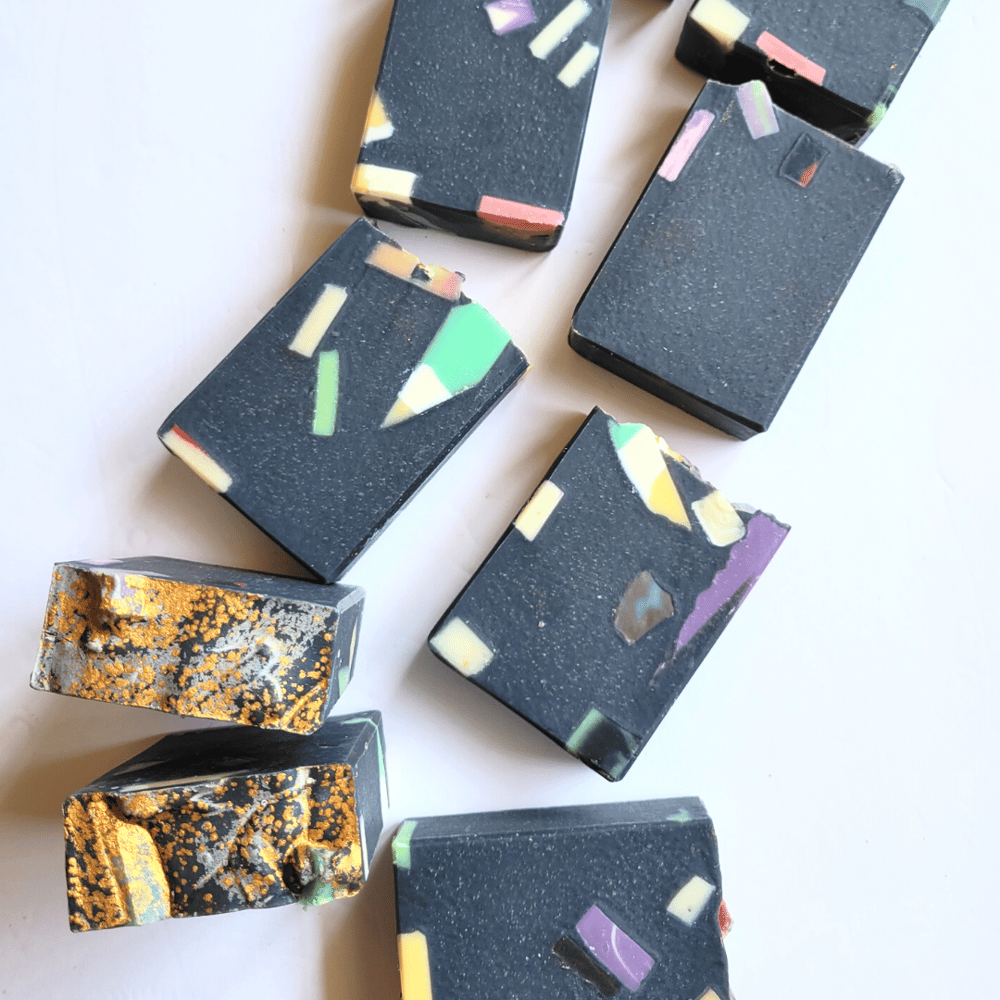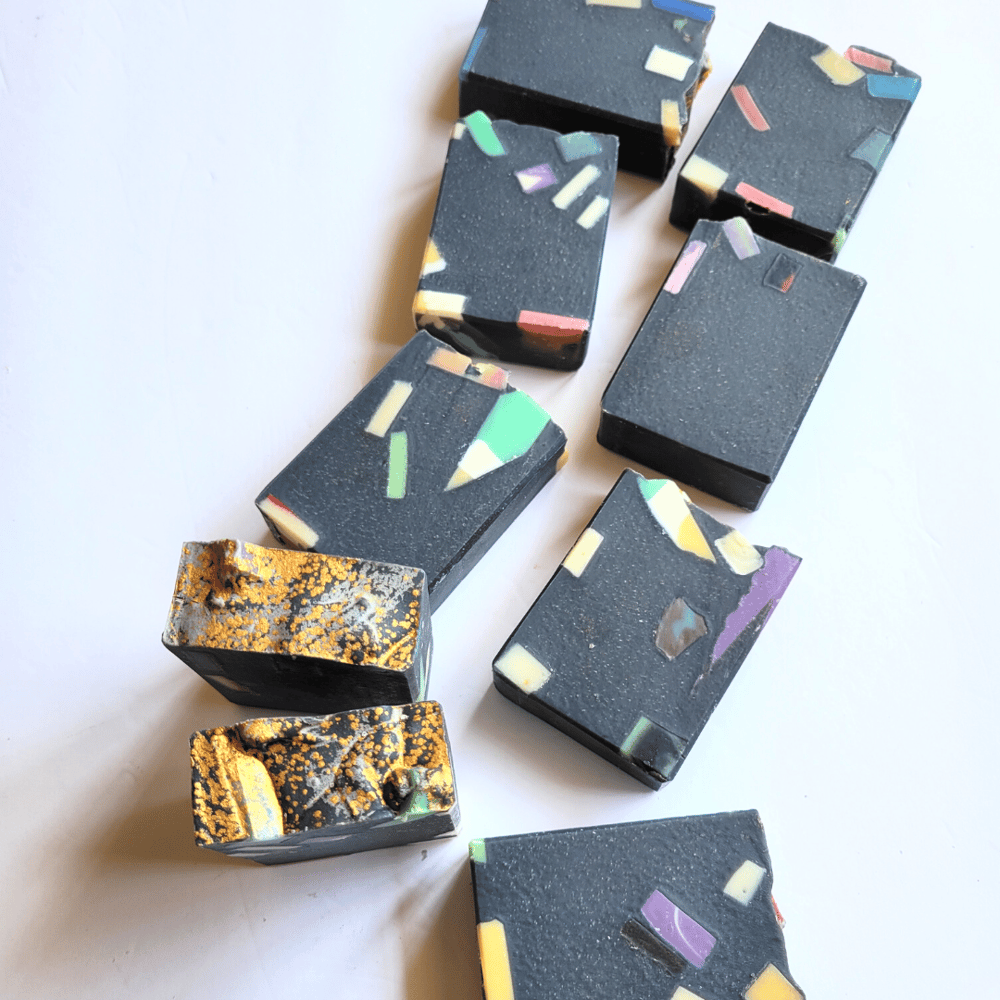 JOURNEYS bar soap was made to celebrate Black History Month. It reflects African Americans' many journeys to forge their history, culture, and society against unimaginable odds. Made with soaps pieces of past soaps symbolize the many but different events that tell of Black History.
No two soaps are alike. Although mild, the scent is nostalgic, woody, warm, and alluring. The scent notes are a blend of fennel, ginger, amber, cedar, lavender, sandalwood, and musk.
This soap produces a creamy lather without a greasy feeling, free of sulfates, parabens, and phthalate. It is approximately 5 oz in weight. Due to the handmade nature of this soap, the sizes, weights, and or colors will be slightly varied for each soap.
SOAP CARE
To make your handcrafted bar soap last longer. Place your soap in a dish that drains, not flat on the tile or in a non-draining dish. Keep it dry between uses. Keep out of the sun and direct streams of water.
INGREDIENTS
Coconut Oil, Olive Oil, Palm Oil, Distilled Water, Sodium Hydroxide, Sweet Almond, Rice Bran Oil, Safflower Oil, Castor Oil, Shea Butter, Goat Milk, Buttermilk, Coconut Milk, Fragrance, Activated Charcoal, Kaolin Clay, Colloidal Oatmeal, Clays, Mica.