LAVENDER SAGE CANDLE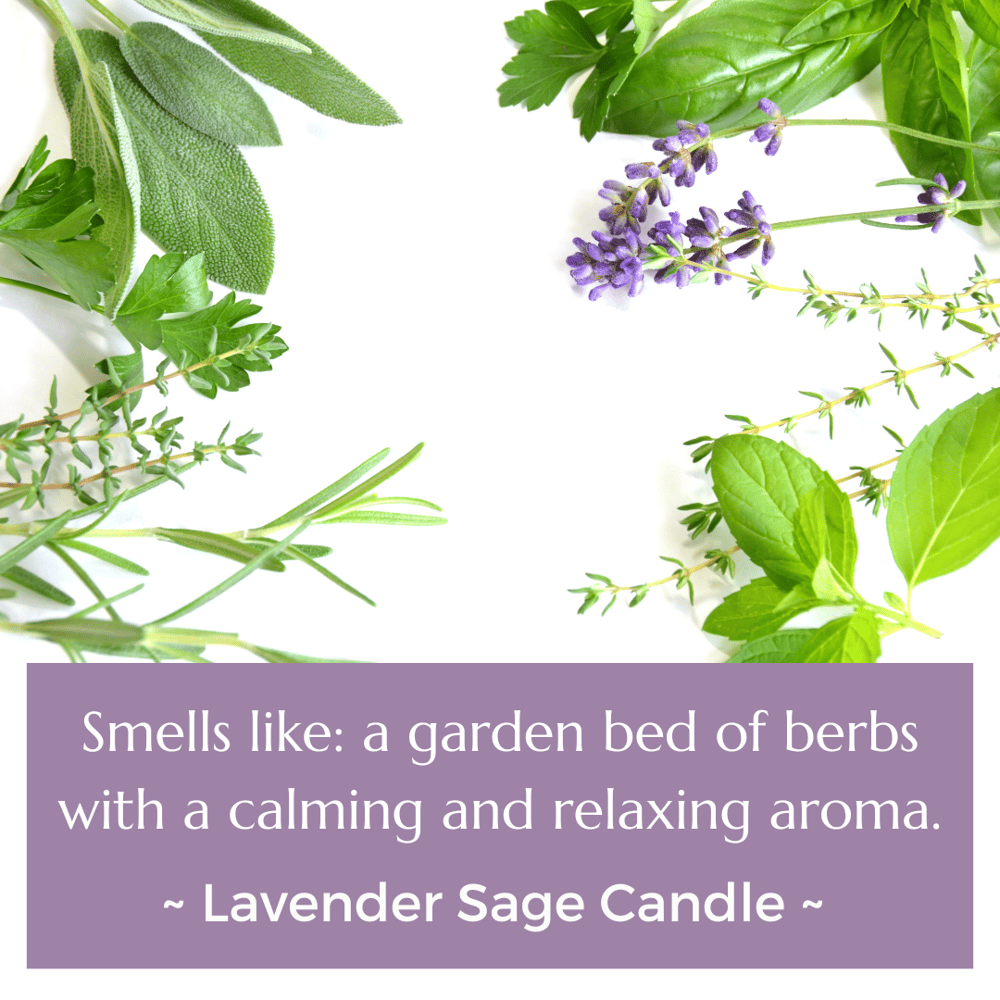 Top Notes: Lavender
Middle Notes: Chamomile, Sage, Rosemary
Base Notes: Cedar, Sandalwood
Our LAVENDER SAGE soy candle has a clean, herbal scent that is calming, peaceful, and relaxing. With notes of lavender, sage, rosemary, chamomile, sandalwood, and cedarwood. Best enjoyed in the evening, whilst taking a warm bath or indulging in your favorite book.
DETAILS
- 7 oz or 12 oz Net Weight
- Approximate burn time - up to 40 or 60 hours.
- 100% soy wax candle for an eco-friendly and clean burn.
Our candles are made in Georgia using lead-free, all-natural cotton wicks and fragrance oils. They are vegan, cruelty-free, phthalate-free, and petroleum-free.
CANDLE CARE
Tips to keep in mind when burning a candle:
- For a great throw of scent throughout the room, allow 2-4 hours for the first burn.
- Trim your wick to ¼ inch before each burn after the first burn.
- Keep out of reach from children and pets.
- Keep away from drafts.