EXPRESSO WHIPPED SUGAR SCRUB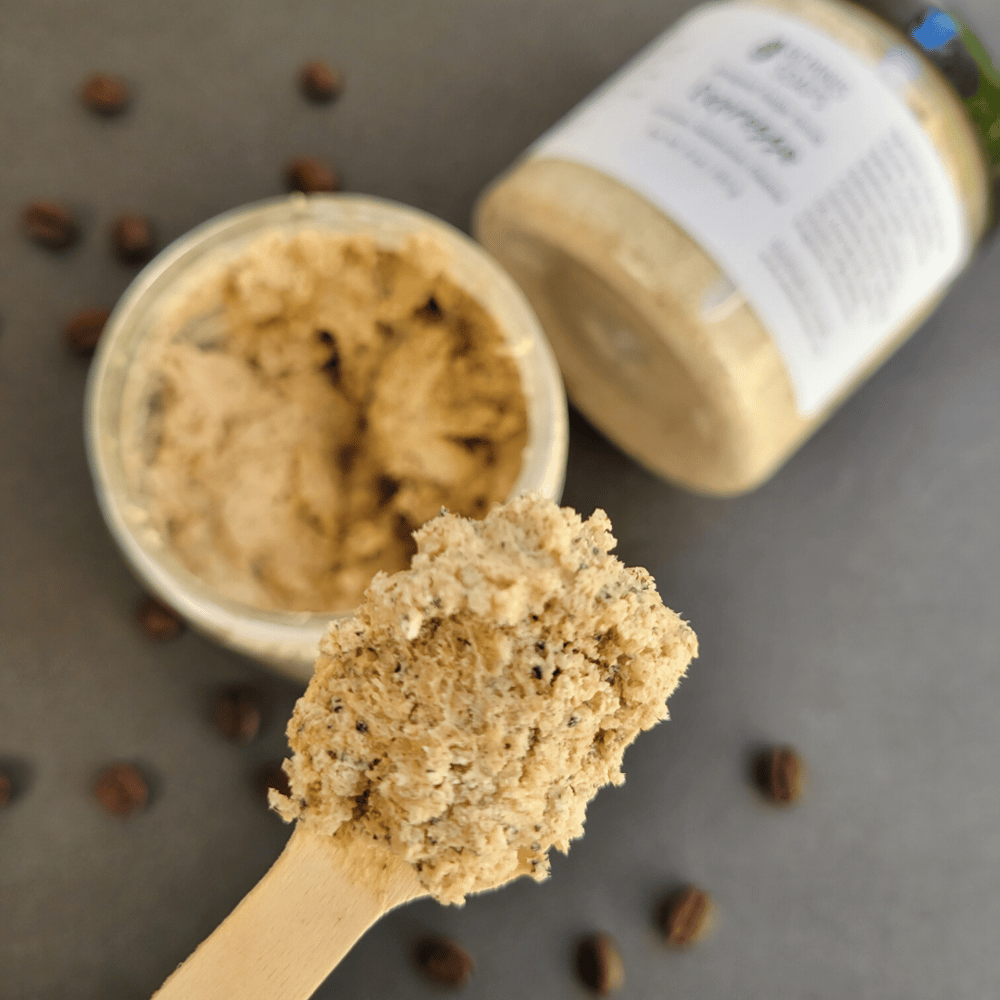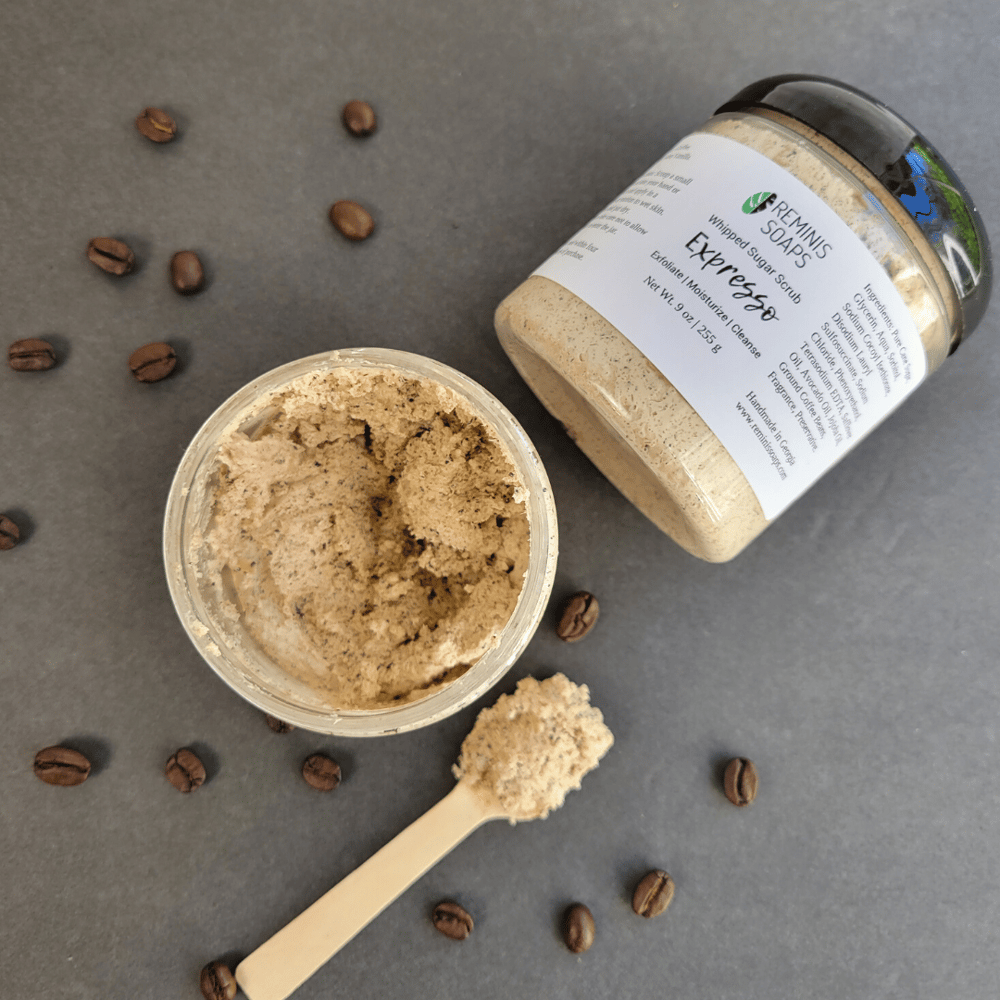 Do you love coffee? Are you looking to remove dry and dead skin while keeping your skin hydrated?
Our Expresso whipped sugar scrub is a lightly exfoliating treatment for your skin. It's both cleansing and moisturizing, with ingredients such as grounded coffee beans, pure sugar cane, jojoba oil, and avocado oil. It has a strong scent of coffee, and chocolate with the sweet scent of vanilla and sugar all wrapped up in one.
This whipped sugar scrub foams and lathers and hydrates all while lightly exfoliating your skin.
Available in 4oz and 9 oz
HOW TO USE
Simply take the desired amount of whipped soap in the palms of your hands and massage it over wet skin to create a foamy, scrubby lather. Rinse and pat dry. Enjoy your freshly polished & clean skin.
Ingredients: Pure Cane Sugar, Glycerin, Aqua, Sorbitol, Sodium Cocoyl Isethionate, Disodium Lauryl Sulfosuccinate, Sodium Chloride, Phenoxyethanol, Tetrasodium EDTA, Safflower Oil, Avocado Oil, Jojoba Oil, Ground Coffee Beans, Fragrance, Preservative.